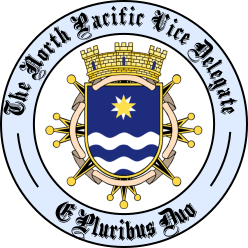 Office of the Vice Delegate -~- Week 15 Update 270 December 2020
Greetings All,
The holiday slump continues with the lost of 8 Wa Nations. The Security Council and the Delegate have maintained an endorsement rate above 90%.
The 6th Annual WADP awards have been released today. Please take a moment to review and upvote. For 6 years, this program has helped the region grow and maintain its lead in game.
https://www.nationstates.net/page=dispatch/id=1482527
https://www.nationstates.net/page=dispatch/id=1482529
We have also launched the 2020 WADP Survey. Each year, we request feedback from the region on how to improve the WADP. Your responses have helped us move the program forward and keep the region growing. You can take the survey here :
https://forum.thenorthpacific.org/pages/wadpsurvey2020/
Signed
~Dreadton