Just a blob chasing cars
-
-
-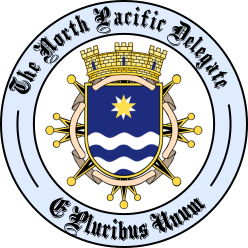 A Half-time Update on Current Affairs
​
Hello everyone!
As we are about halfway through the term, I felt that I should give a general update on what has been accomplished thus far and what is still on the horizon for the remainder of this term. As a comparison I'll be referencing the
platform
I put forth given that is what I ran on and gave as my aspirations. Beginning in the same order as previously presented, here are the updates on the external affairs ministries (WA, FA, Def):
Defense
In my platform I emphasized a modernization effort in documents and records, increasing activity via recruitment and daily tags/training, and increasing the quality of leadership in new players. In taking this point piece by piece, I am happy to report that a modernization effort has been put forth with the updating of NPA guides and records. This is a work-in-progress as we seem to be nearly done with the bulk of the updating. I intend to have this transferred to a continuous improvement effort going forward. Daily activity has been great under the leadership of Minister
@9003
and I am very happy with what we have been able to do thus far. This will be supplemented with the
region exemptions
that are currently being discussed in the RA and I hope to be putting forward to vote in the next week or two. This will also allow current and aspiring leaders who need additional experience the chance to acquire it in otherwise difficult to recreate situations as allowed by the exemptions.
World Assembly Affairs
In my platform I wanted more of the same top quality output that we have seen coming from our WA Ministry for quite some time now and I am very excited to say that Minister
@Cretox State
has gone above and beyond. Our region has more authorship and local proposals coming from our staffers and residents than ever before and therefore is a very different ministry than when I was at its helm. Our lobbying efforts have covered not only major GCRs but also have addressed the greater NS community as a whole, allowing us to ensure our local authors get proposals passed and our accelerator program is effective. Speaking of, our
Accelerator Program
launch has been very successful due to its streamlining of the previous sponsorship program which now allows for serious authors to quickly give their information and be accepted. Following the accelerator program, we have established the
Mentorship Program
which is specifically geared towards new, aspiring authors who might require slightly more help than the accelerator program can provide. The combination of these two programs allows us to cover a wide variety of authors and proposals. As for future proposals on a local scale, the second edition of
Heroes of The North
has arrived and many names are still up for grabs! I am excited for where the next couple of months take this ministry.
Foreign Affairs
In my platform I had two major goals that I wanted to achieve over my term which included the creation of an Oversight Committee to assist diplomats and my UCR Outreach Program geared towards engaging with UCRs who we might not otherwise naturally come in contact with. I am pleased to report that progress has been made with our
Committee program
being officially established as of the end of October. Roles and memberships to the Committee have just been rolled out and additional announcements will come out soon as we make changes and update rosters. Regarding the UCR Outreach Program, we are coordinating with potential opening members and plan to release the groundwork for the program within the next month. The
World Factbook Project
has entered its next phase as we have completed pages for most of the major regions and have moved many of the threads into a continuous improvement stage as we can now have diplomats and the committee ensure they are updated going forward. Overall, I am very excited for the direction this ministry is going and I applaud
@Sanjurika
for the incredible work they have put in so far.
What can I say? My external affairs ministers have been killing it and I am very happy with all of their performance thus far. I look forward to continuing work with them over the coming months as we knock out what is left on my platform and surge onward towards new initiatives and ideas! Continuing on I will now be addressing the progress made by my domestic affairs ministries (HA, Coms, Culture, Radio, Cards):
Home Affairs
In my platform I had simple goals revolving around smooth execution of ministry function, updating outdated documents and recruitment materials, and creation of additional recruitment materials for ministries who need them. Minister
@Nimarya
has been doing a fantastic job in executing the routine telegrams and lists over the past two months, reporting a fantastic number of manual telegrams sent and rows executed. Furthermore, we have been updating and refreshing telegrams for ministries who need additional recruitment help. This will be an ongoing project as different ministries might have lulls in membership at different times. Additionally, the Mentorship Program has been updated to aid increasing activity and help those new to our community. The updating of other old/outdated documents and materials is a work in progress that will be completed over the next couple of months and will be shifted to a continuous improvement effort as with the other updating initiatives. Additionally, the
Discord Welcome Wagon Program
has been introduced and is now in full effect, helping newcomers to the TNP general discord get their bearings and meet helping members of our community.
Culture
In my platform I discussed three major events that can occur over my term including the Roleplay Reel, the RP Symposium, and the Winter Odinspyl. I am happy to report that our Culture team led by Minister
@Highton
has been meeting not only the platform goals but also exceeding expectations on additional projects. The RP Symposium was a fantastic success with well attended lectures and lots of engagement between creators and talented members of both ours and Greater Dienstad's community. I look forward to being able to do events like these in the future as time allows. We have also begun RP-themed NBS shows with several scheduled for future recording along with those already recorded. This will be a fantastic addition to radio releases and help showcase talented members of our RP community. Additionally, Theme Thursdays have seen great participation and allow fun interactions on our general discord with our various themes. This October we saw our very first pumpkin carving contest which got less participation than hoped for but nevertheless crowned a winner with card-based rewards!
Communications
In my platform, I focused on consistency of releases while also providing flexibility in scheduling so the ministry staff can collaborate when they are most comfortable doing so. Additionally, there was discussion about reviving TNPU in way that could host previous Symposium works and create anthologies to help content flow alongside TNL. I am pleased to report that significant progress has been made with providing consistent releases of TNL and TNS. Exciting topics such as the WA symposium and Cards have either already been turned into articles or are on the way with more information to come in the future. Coming soon we will be rolling out Polaris, a new news report service that you may have seen during Z-Day under the name "Special News Reports". More information will be coming soon from Ministry leadership! Finally, a rework on the structure of the checking system for proofreading and reviewing articles is slated to be out very soon which will further increase the quality of our publications going into the future. Work on the TNPU goals will be addressed over the remainder of the term as we plan out exactly what need to be done and address where the University is in its current state. In conclusion, Minister
@BMWSurfer
has been doing a fantastic job with continuing their record of consistent and quality work output and I am very excited for what they have in store to release in the coming months.
Radio
In my platform, I emphasized consistency and easing the workload to ensure that our Radio staff could focus on the most important tasks at hand as well as increase promotion and exposure of the shows and aid in recruitment. Currently, we have released
ten new recordings
so far this term with the RP Symposium taking center stage in quite a few of them. These shows are running alongside the previously mentioned new series based around our major RPs and their authors which is an exciting way to showcase the RP community. We currently have five more shows in the works with three RP Spotlight shows, an interview with a minister, and a NS Cards tutorial series to come! The NBS channel has also increased exposure over the last term with over 500 new views on the shows and 15 new subscribers. Consistency on time between uploads need slight improvement however Minister
@El Fiji Grande
has done a great job on output as we are currently on pace with an average of one upload per two weeks. Goals for the remainder of the term will be ensuring we have a content flow that resembles our previous goals of about one upload per two weeks and continue recruitment efforts to boost staff numbers and further increase activity around our leadership staff.
Cards
In my platform, I only addressed cards in their guild-form with the concept of a cards rewards system and additional discord channels in the executive server for better interaction between executive leadership and cards. Before addressing the now Ministry version of Cards, I am very proud to announce that significant progress on the goals set forth in my platform regarding cards have been made and exceeded with the establishment of a ministry. The Cards Rewards Program is nearing release requiring only spreadsheet coding and construction to be completed with discord channels now established to provide quick communications between cards leadership and all other executive leadership. This is a very large endeavor and should hopefully be completed in the coming couple of months! For Ministry items already completed, we have hosted a Transition Event that rewarded cards for endorsement gains on the elected delegate, Ministry of Cards recruitment incentives, and pushing the establishment of an in-game regional Trading Cards tag by our very own Minister
@DGES
. Goals for the remainder of the term include increasing activity among the staff (has been observed to be already increasing upon swapping to a ministry), introducing a Cards Trivia Game, and the aforementioned cards themed tutorial videos put on by the Ministry of Radio. Minister
@DGES
and their leadership team have done a fantastic job during the inaugural term of cards and I am extremely excited to see them keep up the fantastic work for the remainder of the term.
As you can see, the team behind me has been absolutely killing it so far this term and I am very excited to see what we can do with the remainder of our term. None of this would have been possible without our amazing Deputy staff who has been working very hard to assist our ministers and build upon their experience to one day step into the minister role when needed. Let's also not forget the Chiefs of Staff with
@Prydania
leading the Domestic Affairs Ministries and
@Pallaith
leading the External Affairs Ministries. Prydania has provided invaluable experience and leadership where I am not as well versed and has made sure I am up to date on their observations. Pallaith has been a fantastic asset, allowing me to bounce ideas off of them and acquire valuable feedback to help me make decisions on our external front. I am beyond thankful for the team I have and I am really excited to finish off this term with them by my side.
A quick note on declassification… I have just recently gained access to the logs that need to be declassified and have begun taking the proper steps to move towards disclosure. While there is certainly quite a lot to read through, I hope to have this finished within the month. Updates will come soon!
Thank you for taking the time to read through and I invite you to post any questions or comments you might have below!