Just a blob chasing cars
-
-
-
-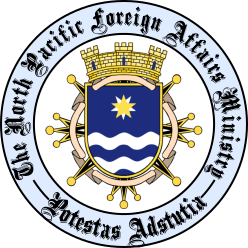 WFE Project Release
March 2nd, 2020
​
Good afternoon!
I am happy to announce progress that has been made in the WFE Project as we have now posted the first batch of nations to our main dispatch thread! Progress will continue as more regional pages are released in the coming weeks. As these nations are posted, we will be making edits to ensure accuracy and task diplomats with providing updated information as time progresses. All edits will be run through the Minister or Delegate due to editing permissions.
If you are not a diplomat but discover an inaccuracy, please feel free to reply to this thread to make us aware. We will correct any issues as soon as possible!
Finally, I ask everyone to please
UPVOTE
the dispatch main thread and all individual regional dispatches which can be found
here!
(As a note, this thread will be updated with change logs and notes as needed while this project progresses)
Thank you for all the upvotes and All the best!
​
Last edited by a moderator: