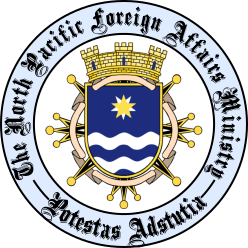 Report on Foreign Affairs Committee
​
Background
As per my
Opening Statement
one of the tasks for this term was to determine whether the Foreign Affairs Committee would be continued or not. The Committee was
announced
three months ago. The goal of the committee was to:
Help Ambassadors get situated in their regions;
Ensure distributions are completed in a timely manner;
Temporarily filling in as Ambassador where the position is vacant.
Regions were divided with a committee member in charge of overseeing each region; each committee member would have a handful of regions.
Analysis
There was only a limited time period for the FA Committee to exist. As such, it is possible that the committee would have evolved over time. Based on reviewing the current activity in the channel dedicated to the committee.
One of the issues with the creation of positions is that players may fill the position but not accomplish much, however, at the same time, there needs to be methods for players to advance in their Ministry.
There was an unfortunate lack of activity from the FA Committee overall. On the first objective, it did not appear that this was used at all or is necessary given the written resources provided to help Ambassadors get situated in their region. On the third objective, it was unneeded during that time period. Given how the Ministry currently has a surplus of Ambassadors wanting regions (and this has always been the case while I have been in leadership), this is unnecessary. The second objective is the main focus of the Committee. Overall, Ambassadors tend to be rather quick on providing timely updates. It is only a couple of regions typically who have ambassadors that do not provide the updates in a timely manner. It is more effective to have a single individual in charge of reaching out to those ambassadors (Sanjurika is able to handle this responsibility).
Summary
It is important to continuously be innovating and trying out new projects and ideas in the Ministry. I applaud Sanjurika for their experimentations with the Ministry to see how it can be improved. These various trials help to provide information and influence future projects.
The FA Committee will be disbanded. The appropriate channels will be declassified.