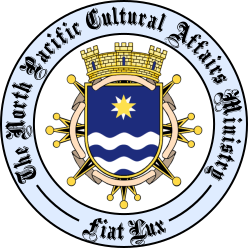 TNPU Redux: The Community Center
​
The North Pacific University is not working in its current form. There have been multiple attempts and multiple enthusiastic individuals involved in trying to revive it. It is not working. We have to accept this and use our resources in a more efficient way. But there is a clear positive effect in having a slower paced, community focussed, quasi-academic area where we can discuss both NS and non-NS things. Reconciling these two ideas is what TNPU Redux is about. My team and I have sat down and identified areas of TNPU we think are good and worth keeping, and areas where we are clearly failing. The following policy document details what we found out, and what we will be doing going forward. Some of these changes will begin almost immediately, others may take some time, but we believe this is the only viable pathway to a successful implementation of the TNPU concept. It's time to fix TNPU.
The Good
The Polaris Library gets good views and numbers and @Marcus Antonius's work in sharing quality works should be continued.
"Stella Polaris" Museum is a good concept. It needs to be revamped and expanded as much as possible. We can have it hold more series of cards to do with TNP and wider NS, along with historical TNP maps and unique TNP-created art. Providing more context on the delegates cards would be a good first start. Likewise, we have many aspiring artists, graphic designers and authors in The North Pacific. This can be a great space for the sharing of this work and to assist with upskilling other TNPers.
The Wizardofoz Lecture Hall has hosted past lecture series and can be used as a collective area for them. We can do more on this front too. Getting TNL authors to present their articles in a seminar form, may provide more interactive opportunities for readers to engage with the content. Likewise, we can use the Lecture Hall as a repository of older lectures that have been presented over the years - making it serve as a shrine to the sharing of knowledge and passion over our long history.
The Bad
There are three barely used subforums for specific subjects - Humanities, Maths/Physical/Life Sciences and Social Sciences - these can be combined into two or one subforums depending on purpose. (see Implementations section, below). There has been a tendency in the past to insist upon creating new forums or subforums on the basis that this alone will generate more activity - it does not work.
A C T I V I T Y. Beyond the Chancellor there is little to no activity in TNPU. There has been a bloat of structure on the part of the University too. Over formalisation and a Council that has not done very much at all to assist in the running of the University. Fixing this can be something for Culture itself to focus on - we have free staffers that could be used in this regard. We will consolidate executive staff applications under Culture as well. This will allow us to ensure staff that are interested in participating in the new community hub will be accepted as soon as possible, with strategic direction provided by the Minister and Delegate.
In the past there has been a focus on using TNPU as a place to teach and learn. This is not an attractive prospect to the majority of people, who are likely current students and would consider coming home from learning to then learn some more not an appealing use of their time. Get the U out of TNPU.
Plans for Implementation
Abolish the Delegate Directive on the University and abolish the University Council and University Chancellor.
The Ministry of Culture will process Executive Staff Applications and be responsible for overseeing the new community hub.
Rename "The University of The North Pacific" to the Community Centre.
Amalgamate the subject matter subforums (SMS) into two new subforums: Academic Exchange and Bulletin Board. The Academic Exchange would be a subforum for sharing papers and essays written by TNP members on non-NS subjects, as you find in the SMS currently. Bulletin Board would be for topics like Fact of the Day and for short briefings like this by Grea Kriopia on the Ethiopia Dam Project (https://forum.thenorthpacific.org/topic/9192843/)
Keep the NationStates Division but focus on building out unfinished works like the WA Delegates and the Timelines from 2015. Use this area also to review and update the TNP FAQs subforum if needed (https://forum.thenorthpacific.org/forum/3006725/)
Move duplicates of or the actual topics used in Symposiums into the Wizardofoz Lecture Hall for permanent display. Tags will work as a good way to identify when and what symposium the lecture took place. Tags are also how I'd distinguish between subjects in Academic Exchange.
Encourage authors of TNL articles to participate in engaging seminars in Wizardofoz Lecture Hall in order to create better engagement.
Use the Wizardofoz Lecture Hall as a library of historical seminars given over the years as a beacon to the historical exchange of knowledge that has occurred here over the years.
Expand Stella Polaris with additional collections and contextual information - e.g. for the delegates collection, dates of terms and major achievements could be provided where possible.
Set Ministry staffers targets and goals to engage in the activity intensive parts of Bulletin Board topics such as Fact of the Day can be done on a rotational basis, just as how the Speakers Office does checks on a rotational basis. This schedule should be adhered to as much as possible.
An overhaul of the cosmetics, forum names and other aesthetic issues currently in TNPU. We want to keep it simple, silly & minimise confusion as much as possible.
Yours,
Madjack
Minister of Culture
McMasterdonia
Delegate of The North Pacific