Pronouns

He/Him
TNP Nation
Discord

red_canine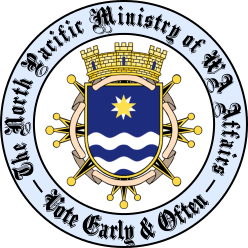 Roll Call
​
This is a simple roll call for the mid-term to ensure a minimum level of activity in the Ministry. Failure to reply may result in removal from the Ministry. Please be honest when filling out this roll call -- in general, if you believe that you are too inactive to be able to contribute to the Ministry at all over the foreseeable future, then do not fill in this roll call. I will be locking this thread after 96 hours, so please complete the roll call before then.
Please reply to this thread with the following form filled in:
Code:
TNP Nation:
Discord Username (eg red_canine):
Any WA Resolutions authored:
WA Area of Focus (GA, SC, or both):
If you do
not
intend to remain in the Ministry, please do not reply with the above form; instead simply leave a message to that effect.
Last edited: