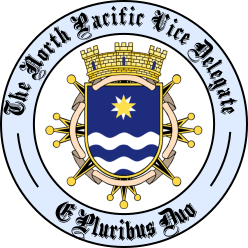 October 18th, 2021

Vice Delegate Update
​
Salutations TNPers,
Before I began discussing the state of the transition and whatnot, I would like to thank Robespierre (Francois Isidore) for his service as the trusted transitional figure for the past few weeks. Due to real life circumstances he had to stepdown as the in-game delegate and as the first in line of succession Ghost (Pallaith) was the obvious choice to hold the seat of the in-game delegate during the transition.
On the matter of the transition, Delegate Madjack is currently two endorsements away from the closest Security Councilor. It is only matter of time before Madjack takes the in-game seat. I am moving closer to the eight hundred endorsement target and currently in the fifteenth spot in the region. We also regained over 120 Keepers of the North since the start of the term.
Thank you and have a great rum fulfilled day!